Your homeowners or renters insurance policy does not cover flood damage!
Flood Insurance is often overlooked and/or misunderstood, we are here to help you get the facts so you can make an educated decision for your home and family.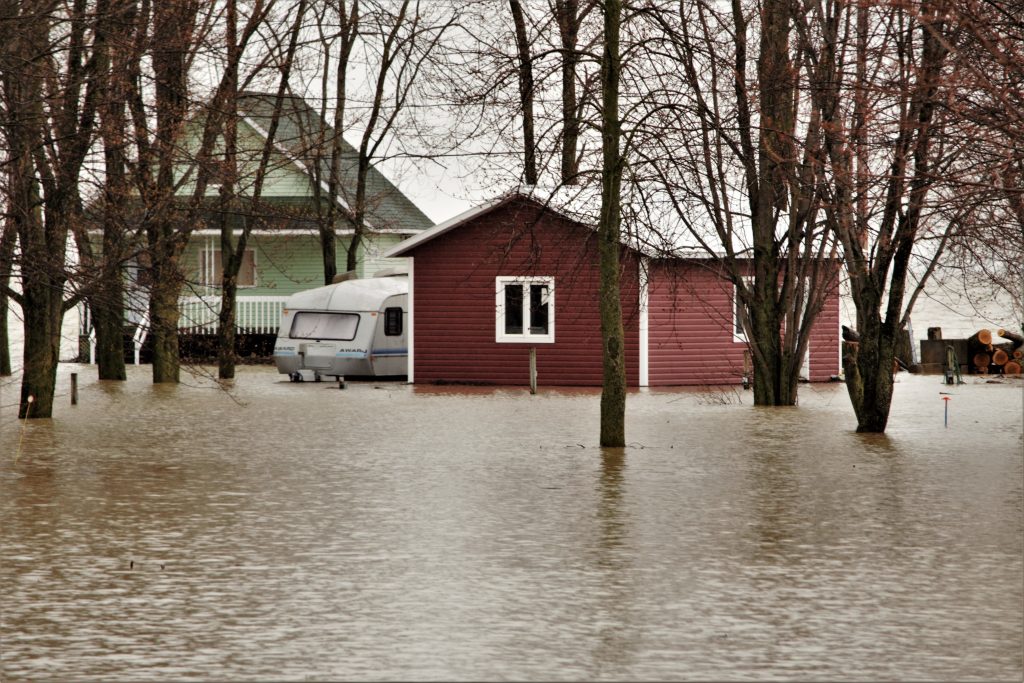 What is flood insurance?
Floods occur naturally and can happen almost anywhere. They may not even be near a body of water, although river and coastal flooding are two of the most common types. Heavy rains, poor drainage, and even nearby construction projects can put you at risk for flood damage. Flood insurance protects you from losses that might result from rising water after a natural disaster like a hurricane or even an intense rainstorm.
Flood damage is not covered by your Homeowners or Renters Insurance
One of the biggest surprises homeowners have about their homeowners insurance policy is that flood coverage is not included. We repeat, flood coverage is not included with your homeowners insurance! The vast majority of homeowners insurance policies only cover damage caused by threats such as fire, lightning, windstorms, hail and theft/vandalism.
Know your risk.
Most people believe that because they live in a flood zone X (based on the FEMA Flood Map) they do not need flood insurance. However, that is not always the case!
If you live in a flood zone, have a mortgage on your home, or have a business inside your home that is worth $5,000 or more – then you need to be asking us about Flood Insurance. Approximately 20% of flood insurance claims come from moderate-to low-risk properties. In fact, according to the FEMA website, "Flood maps only show how likely an area is to flood. Any place with a 1% or higher chance of experiencing a flood each year is considered to have a high risk. Those areas have at least a one-in-four chance of flooding during a 30-year mortgage."
We simplify insurance.
We are people too. For most people, insurance is plain tough to figure out. We know we need it, but often don't really understand which coverages are "need to have" versus "nice to have". This can make the insurance shopping experience intimidating and confusing. It's important to us that when you hang up the phone, you know you are making the right choice.
At Merrill Insurance, we take a consultative approach to insurance by simplifying the terminology, educating our customers, and analyzing their needs so they better understand what they're buying. You are never just a number at Merrill Insurance. You have an entire team behind you willing to go the extra mile to help you with what you need.
We are a full-service, family-owned independent insurance agency.
There are many benefits to working with an independent insurance agency. First and foremost, it doesn't cost you a penny to work with us. We have access to multiple insurance companies and a wide range of products. This means we can give unbiased and objective advice and highlight the differences in companies to allow you to make an educated decision. As your agent, we can support you as your advocate providing claims assistance from reporting your claim while you are at the scene of the accident to connecting you with your assigned adjuster when you need them most. This also means that your policy will be serviced within the same office you chose to work with so there's never any guessing on who you need to call when you need help.
Our agency can assist with way more than just flood insurance! We can help with all of your insurance needs from your home, to your business, to your hobbies! No more calling several agencies to figure out who has which policy!
Get started today.
If you are ready to start a quote you can click here, give us a call at 352-589-5200 or stop by our office at, 1520 S. Bay Street, Eustis, FL 32726. One of the many benefits of Merrill Insurance is when you call, you will be connected to a real person who is ready to answer your questions, you won't get stuck deciding which option to press!